Kendra Mulligan BScPT, CGIMS, FCAMPT
     Kendra graduated from the University of Alberta in 1993 and started her career in a progressive private practice manual therapy clinic offering excellent mentorship in Grande Prairie, AB.  She worked in Northern Alberta for 18 years with 5 of those years owning a physical therapy practice and focusing on treatment of musculoskeletal conditions. Kendra grew up on a cattle farm in Northern BC spending time in 4-H and was involved in community sports playing competitive fastball, slowpitch and recreational basketball and volleyball. Kendra is active in the local mountain biking community and enjoys nature and exploring local, regional and North American mountain biking destinations.  
       In 2013, Kendra completed her FCAMPT certification - an internationally accredited program for utilizing clinical reasoning, exercise prescription, and manual therapy including manipulation for optimal treatment results. Kendra then continued to support the manual therapy education system with the Orthopedic division of the Canadian Physiotherapy Association by working as teaching assistant on manual therapy courses and offering mentorship to fellow physiotherapists. In 2014, Kendra completed the University of Toronto  Evidence Based Practice program.   In November - April 2021, Kendra completed her Level 1 Foundations of Anatomical Acupuncture and she has been certified in GunnIMS (dry needling) since 2007.  
     Kendra has co-owned Ascent Physiotherapy in Comox, BC since 2010 with Ron Mulligan and is proud of the contributions that the clinic and physiotherapy staff have made to the Comox Valley by offering best practice, evidence based manual therapy and community activity involvement.
Trish Leslie BScPT
     Trish graduated from Queen Margaret University in Edinburgh with a Bachelor's of Science in Physical Therapy, with honours, in 2011. She has worked as a physiotherapist in orthopaedics, women's health, geriatrics, neurology and sports physiotherapy. Trish has also worked with rugby players at the Leith Rugby Club in Edinburgh and James Bay Rugby Club in Victoria.
     Trish has worked in private practice as well as acute care since 2012. Through her practice she focuses on manual therapies, physiotherapy modalities and exercise prescription. Since graduating university she has continued to complete additional courses in orthopaedics and women's health as well as being certified in acupuncture from Acupuncture Foundation Canada Institute. 
     Trish grew up in Ucluelet but is happy to have ended up in the Comox Valley and is loving it here.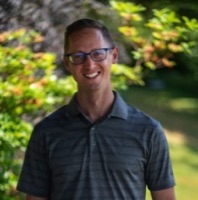 Jared Hromika MPT, FDN/IMS
     Jared graduated from the University of British Columbia in 2014 with a Masters of Physical Therapy and moved to the Comox Valley with his wife in the summer of 2015. Before moving to the valley, he worked in Vancouver at several locum positions in private practice orthopaedics in order to gain exposure to different patient populations and approaches to treatment. This experience has helped Jared consider movement problems from different perspectives while providing a framework for his post graduate development.
     Jared's approach to treatment involves movement assessment, manual therapy techniques, and exercise prescription in order to help you move more effectively and with less pain. He also has additional training with Neurokinetic Therapy, which is a method of assessment and treatment for compensation patterns that have developed over the years and often go unnoticed. This helps direct treatment towards the cause of your symptoms and improve your overall quality of movement.
In addition to physiotherapy treatment, Jared is excited to provide Ascent Physiotherapy with bike fitting services.  He was introduced to triathlon in 2006 and has enjoyed working on his bikes ever since. While enrolled in the masters program at UBC, he completed additional training through the BC Division of Sport Physiotherapy Canada for rider assessment and bike fit to optimize a rider's efficiency and comfort in the saddle.
     When he's not in the clinic or on his bike, Jared enjoys many activities including swimming, trail running, softball and hockey.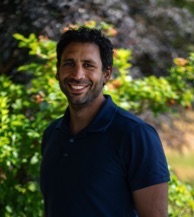 Shadi Fleifel MPT, FDN/IMS
     Shadi has been part of the Ascent Physiotherapy Team since 2018.  He graduated with a bachelor's degree in Kinesiology at Western University in London Ontario, before going to Perth, Australia to complete his Master's degree in Physiotherapy in 2008. 
          Shadi brings with him a wealth of experience and skills to Ascent Physiotherapy.  He has worked with high level sports teams of all kinds throughout his career including a premier level rugby club in Australia, James Bay rugby club and the Canada Rugby 7's team in Victoria BC. 
     Shadi is passionate about sports rehabilitation; and with over 10 years of clinical experience, excels in treating sports injuries and "everyday" injuries, including neck and back pain, overuse injuries, and acute musculoskeletal injuries. 
          Shadi is dedicated to continuing his education, and has participated in several courses to improve his Physiotherapy skills; including The Brian Mulligan mobilization with movement, Ron Alexander functional fascial taping level 2, Orthopaedic division level 2, Lyn Watson advanced shoulder assessment and rehabilitation, and IMS. 
     When not in the office you will find Shadi hard at play with his kids at the park or enjoying a workout.  His workout interests include crossfit, swimming, biking and running, rugby, basketball and surfing.
Chelsey de la Rey MPT 
Chelsey completed her Bachelor of Human Kinetics degree at Trinity Western University in Langley before graduating from the University of British Columbia with her Masters of Physical Therapy in 2019. Chelsey grew up in the Comox Valley and is excited to return to the area to provide clients with individualized care according to their activities and goals. She aims to provide comprehensive assessments and treatment, which includes hands on manual therapy, exercise prescription and education for self-management.
      Chelsey has completed her Orthopedic Division Level 1, as well as an introduction to the Bobath concept and looks forward to pursuing further education in manual therapy, pain science and active rehabilitation. 
      Chelsey has always been heavily involved in sports, as she competed as a varsity athlete and has coached a variety of youth basketball and volleyball teams and camps throughout the province. Additionally, she has enjoyed working with varsity athletes as a student athletic therapist and strength coach.
     Away from the clinic Chelsey and her Husband can be found on the golf course, out fishing, at the gym or competing in a variety of sports such as curling, basketball and volleyball.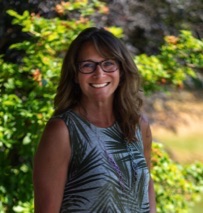 Tona joined Ascent in 2004.  She has a diploma in Medical Office Assistant  and works in the clinic Monday's to Friday's to assist you with any appointments and billing procedures.
In her time away from the clinic Tona has been enjoying continuing her  journey into fitness.
Tona and her husband enjoy camping, hiking and kayaking and hope to start travelling more and explore the world!   Tona enjoys spending time with her grandkids and family!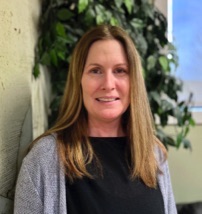 Katy joined Ascent in 2021. Katy has over 15 years of experience in the patient care coordinator role. 
Katy is a mother of one and a new grandma and enjoys fitness, golf, disc golf, paddle boarding and snow shoeing. Katy has recently returned to the Comox Valley where her family has over one hundred years of history. 
Katy loves adventure and finding new locations all over the island I have yet to discover. 
Personal Training
Weight and ResistanceTraining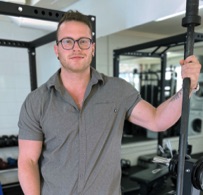 Carter Mulligan
Carter is a Registered BCRPA (BC Recreation and Parks Association) Fitness Leader with a Personal Training, Weight Training and Fitness Theory Certification. BCRPA - "Our Registered Fitness Leaders are the most trusted and qualified professionals in the province. As part of Fitness Leadership Canada (formerly NFLA), BCRPA sets the national standard for fitness leadership."
Carter has a personal interest in Bodybuilding and has been training extensively for the last 3 years. He previously competed competitively in lacrosse and rugby. He has been employed in the rehabilitation setting for the last year helping veterans, injured and recovering clients, and weekend warriors achieve their fitness, strength and functional goals.